Trying to fit all your bathroom accessories in a small bathroom is a complicated thing to do. Thinking of a way on how to fit your bathtub, sink, toilet and other vanity unit in a small area is like juggling up five balls at the same time in a very tight space. But no matter how hard it is to do, doing so is still a great thing. So, if you are getting tired with your bathroom's old design with all its topsy-turviness, then this article is perfect just for you. Read on to know more about the tips on how you can achieve that picturesque Instagram worthy bathroom no matter how small your place is.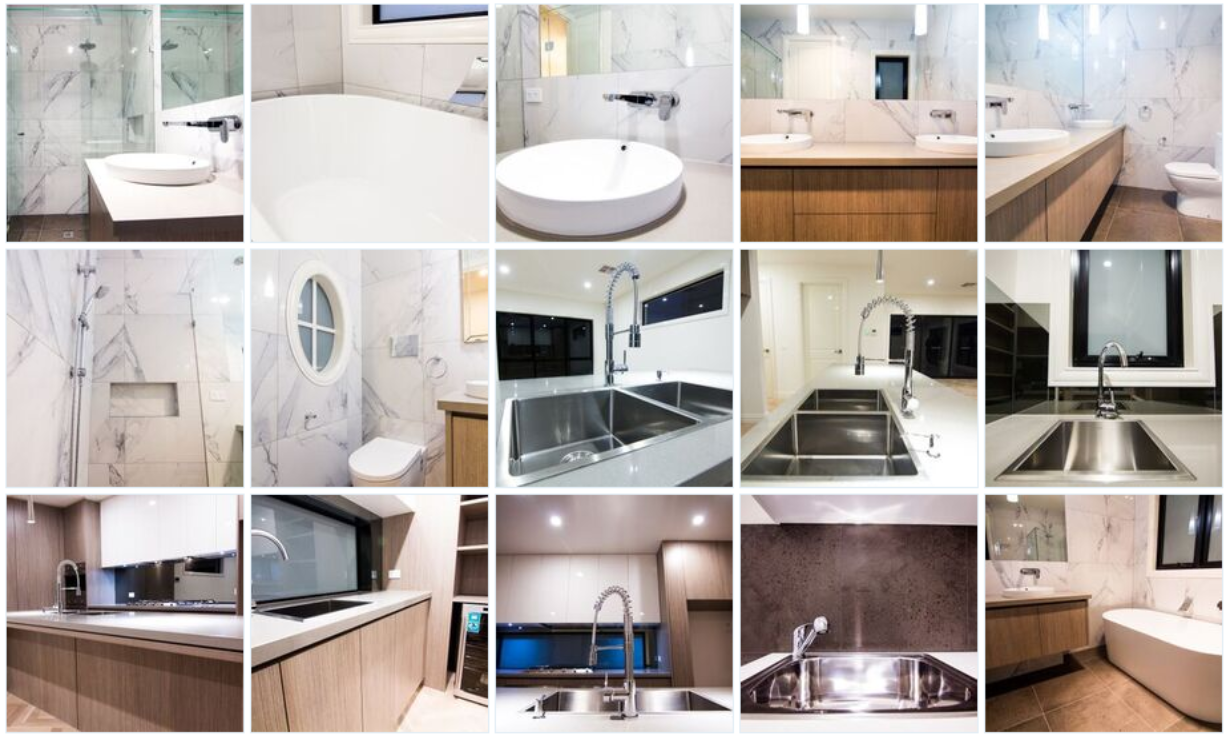 For your sink, better to go beyond ordinary and install a corner sink.

Oftentimes with your regular sink, some spaces in your bathroom are left hanging. Since every space is as important as a gem, it is a must to maximize every inch of it. That is why, installing a corner sink in the bathroom instead of the ordinary one is crucial since it works better in making your bathroom bigger.

Maximize not just the horizontal spaces but also the vertical ones.

In maximizing the spaces in your bathroom, vertical ones are not secluded. One of the ways that you can make the most out of your vertical spaces is by installing

vanities

above the floor. These spaces can be used specifically for small accessories such as towels, toilet paper, soaps and other toiletries.

Create the magic with shower curtains.

A glass door in your bathroom can give you a little spice for elegance, but it is not a good idea to save or maximize space. Whenever someone comes in and out of it, the door needs to be moved back and forth. Doing so, will just consume more space, which can never be used for other purposes anymore. That is why instead of glass doors, using shower curtains is more advisable.

Use a touch of illusion for your bathroom design.

Nothing bits the illusion in creating the vibe of a bigger and more expanded space. So, activate your artistic side. Play with designs and patterns that can add that trick in the eyes like horizontal stripes and large pattern designs. Adding a mirror on the wall can also add some amazing effect.

Use rounded vanities.

One of the problems for small bathrooms is the corners of a vanity. These could oftentimes be hip hazards and can accidentally cause bruises and wounds. So to avoid accidents especially if you have kids, use vanities with rounded edges.
Making every vanity and bathroom accessory fit in your small bathroom is no doubt a challenge. But remember to always push yourself to your limit and do everything you can. You will surely reap your harvest after you have done your part. Every effort is worth it especially if you happen to achieve the best design that will perfectly complement your desires and needs.